About Toth Painting Solutions
Toth Painting Solutions Inc. has been around since 2000 and was created to bring professionalism to an industry in which it was lacking. Kristopher Toth started painting at a very young age, and worked for Sherwin Williams all during college. During his interactions while at Sherwin Williams, he noticed the different types of contractors out there and heard many horror stories from their customers. Kris said, "I thought if I could create a painting company that did the opposite of a typical contractor, we could have a great business and fill a huge need!". This was the start of what would become one of the most respected and trusted painting companies in Northeastern Ohio.
Since then, Toth Painting Solutions has created a culture to do the right things and treat clients and employees with respect. Kris says, "We know our clients and employees are happy and we know it's from not cutting corners on the work and simply treating people like people". Early on, Kris was doing all the painting himself and has slowly found one painter at a time that could believe in what he was trying to accomplish. From the many compliments they've received, they adopted the slogan "Good People, Great Painters!".
Now they have an office and shop in Brooklyn Heights and over 10 employees. Kris explained that they are still small enough to give personalized service but large enough to cater to client's needs. In fact, Kris still thinks it's important that he does the initial meeting with the clients to understand their specific needs. They also have a friendly office manager who will answer your calls and set an appointment time to meet. "We hear, 'no one else answers the phone or calls us back' and that can be frustrating" Kris mentions.
It's the little things we do that make us different. The skill is the standard part. Our painters must be good at painting, but doing what you promise, doing it on time and being clean during the process, makes a big impression on our clients. Above all, it starts with the fact that they are registered with the state as a legitimate business, which means they pay taxes, worker's comp (so you don't get sued if they get hurt on your property), and unemployment insurance (to retain their staff).
Kris says it is all about getting people who really care about what they are doing. "We are extremely proud of our team and the fact that they are good citizens who do fine work. They have invested in our communities and into their work".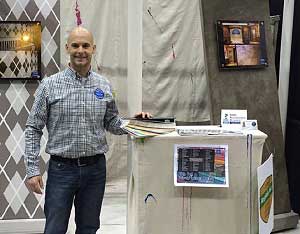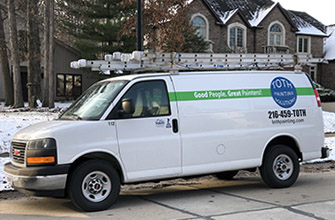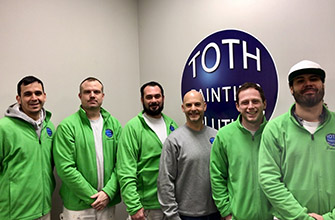 "Toth Painting Solutions did an OUTSTANDING job on the exterior house painting project. The crew were very professional, and so detail oriented."
~ B. Walters
Take 30 seconds and watch our video